Demetra alabaster table lamp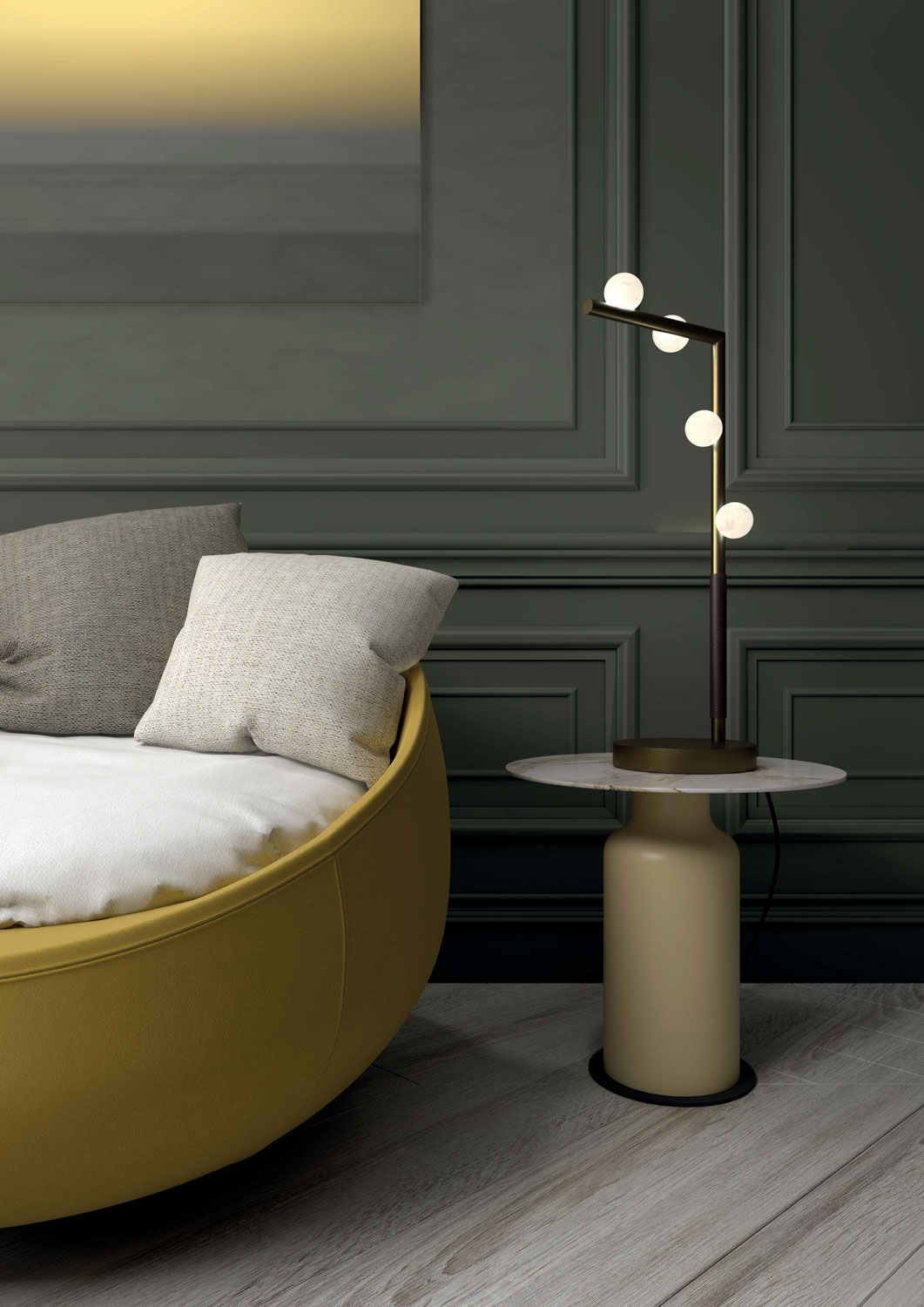 L. 20 cm (8")
W. 35 cm (13"5)
H. 67 cm (26")
4 x LED, 12 Watt, 1260 Lumen, 300 mA, 3000K
The name Demetra, goddess of flora, sister of Zeus, fully reflects the particular shape of this series by Alabastro Italiano.
The spheres, of pure hand-turned alabaster, look like fruits hanging from the branches of a hypothetical tree of light.
These brilliant elements stand out between heaven and earth and symbolise the richness that only Mother Nature can offer us.